ANNUAL ELECTION OF THE REXFORD FIRE DISTRICT
NOTICE IS HEREBY GIVEN
The Annual Election of the Rexford Fire District will
take place on December 14, 2021 between the hours of 6:00 p.m. and 9:00 p.m. at the
Rexford Fire hall, 1601 Route 146, Rexford, NY for the purpose of electing one
Commissioner for a five (5) year term commencing January 1, 2022 and ending
December 31, 2026. All voters registered with the Saratoga County Board of Elections
on or before November 22, 2022 shall be eligible to vote.
Candidates for District Office shall have filed their names with the Secretary of the
Rexford Fire District at 1601 Route 146, Rexford, NY no later than twenty (20) days
before the election.
Reflective house number marker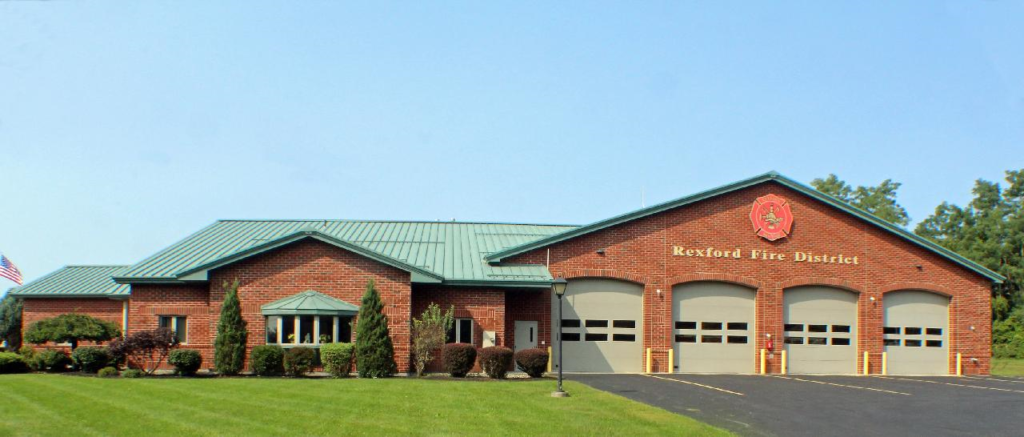 The Rexford Fire District is located at the western end of the Town of Clifton Park and the south-western corner of Saratoga County in New York State. The District is managed by a board of elected commissioners and is responsible for the fire protection and medical first response of approximately 800 homes in the Hamlet of Rexford.
The John McLane Hose Company is a 100% volunteer organization consisting of approximately 30 members and has been protecting the residents of the Rexford Fire District since 1923. Executive Officers are elected on an annual basis.